The G35 from Logitech is a usb headset that can't work as-is with the PS3 or the 360.
As a work-around, it's possible to connect the audio output of the console to the PC line-in, and to play the sound to the headset.
The following instructions explain how to do this in Ubuntu, using the terminal.
1. In the gnome sound control panel, select line-in in the input tab.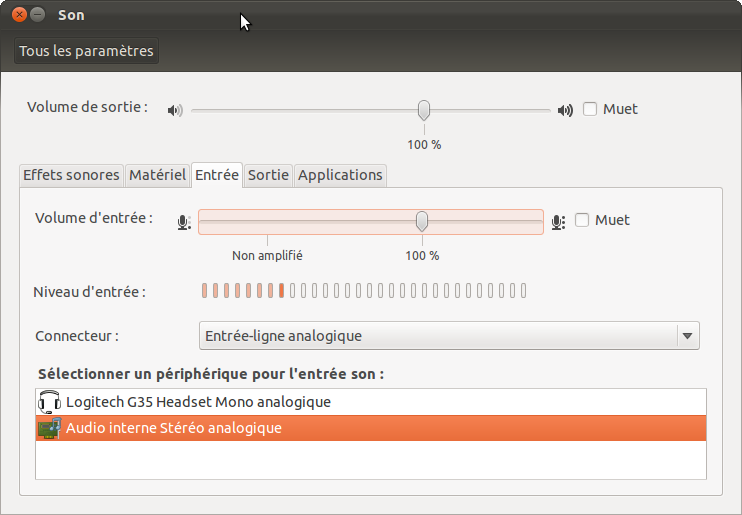 2. Install paman.
3. Using paman, identify the input and the output.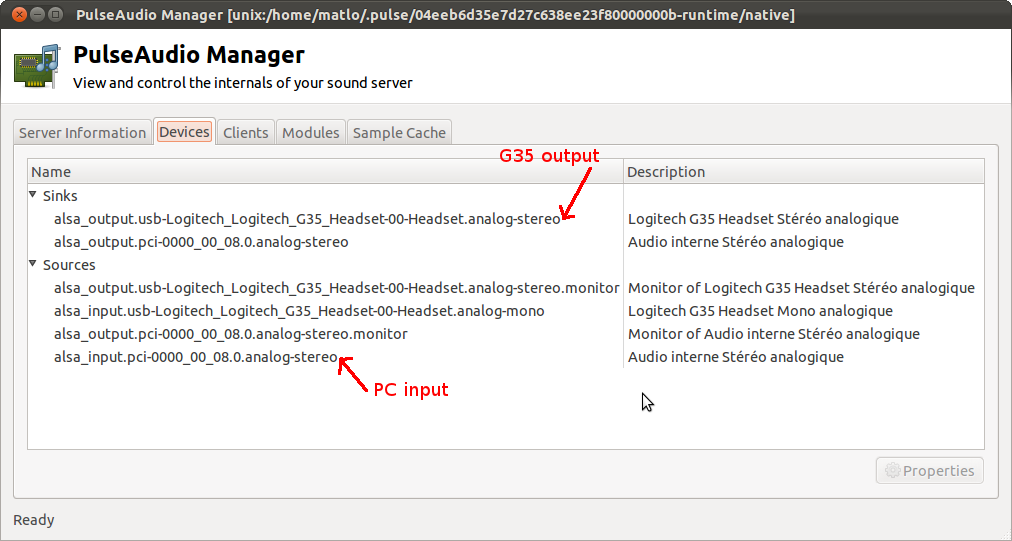 4. Play with low latency.
Code: Select all
pacat -r --latency-msec=1 -d alsa_input.pci-0000_00_08.0.analog-stereo | pacat -p --latency-msec=1 -d alsa_output.usb-Logitech_Logitech_G35_Headset-00-Headset.analog-stereo
Source:
thelinuxexperiment.com
.
Tip: in case you hear some noise, try to lower the audio output level of the PC.
Enjoy!!