Hello gentlemen nice to meet you. Just registered here and have a few questions:
1)So just to clarify, if I am not mistaken this program allows you to use *ANY* Windows DirectInput controller device on your PS3 or Xbox 360?
2)If yes to #1, does it mean I can use my own PC FFB steering wheel, pedals and stick shifter on my PS3?
Let me paint you an example:
Let's say I have 3 separate USB driving game controllers for Windows. None of them were made to work with consoles, only PC. A Leo Bodnar SimSteering force feedback wheel:
CST simulation pedals: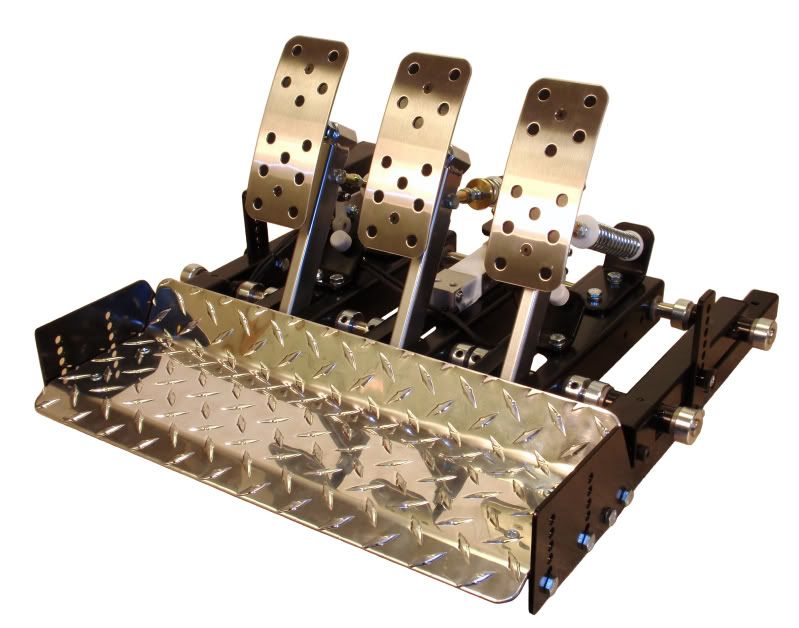 Thrustmaster TH8RS H-pattern stick shifter:
As you can see, these are all heavy duty sim racing equipment, and do not work on PS3 or Xbox. I want to combine all three of these devices, and use them on my PS3 to play racing games. I want to be able to map the analog steering input signal from the Leo Bodnar SimSteering FFB wheel to either a Logitech G27 or left sixaxis analog thumbstick, and map the CST pedals to the right thumbstick. Can this be done with the GIMX software?
3)I noticed in the description, it says that GIMX emulates a sixaxis controller. But what about a Logitech G25 or G27 FFB steering wheel? Can I use the gimx software to emulate the G27 wheel, using devices from my PC such as the wheel, shifter and pedals, so that my PS3 combines and sees them as ONE Logitech G27 FFB wheel? That would be
extremely
cool!
Please let me know. I don't have a PS3 anymore(yellow light of death) but I would buy another one in a HEARTBEAT if I can accomplish the above scenario.